solidworks Gauge tables and how to use them CSWP Sheet Metal
solidworks Gauge tables and how to use them CSWP Sheet Metal.Gauge tables allow you to define the available thicknesses of materials that you have in stock or maybe that you can get, as well as some of the values for the bend deduction or bend allowance that you might be using out in the shop. You can create or modify a bend or gauge table inside of Microsoft Excel and then import it into SOLIDWORKS so it can be used. To do that, go over here to the sheet metal feature over here, right click on it and click on edit feature. Right at the very top here, you can see use gauge table. Click on that checkmark right there and you can select a basic table here from the dropdown, which will be your default tables or you can go ahead and just browse to where that might be.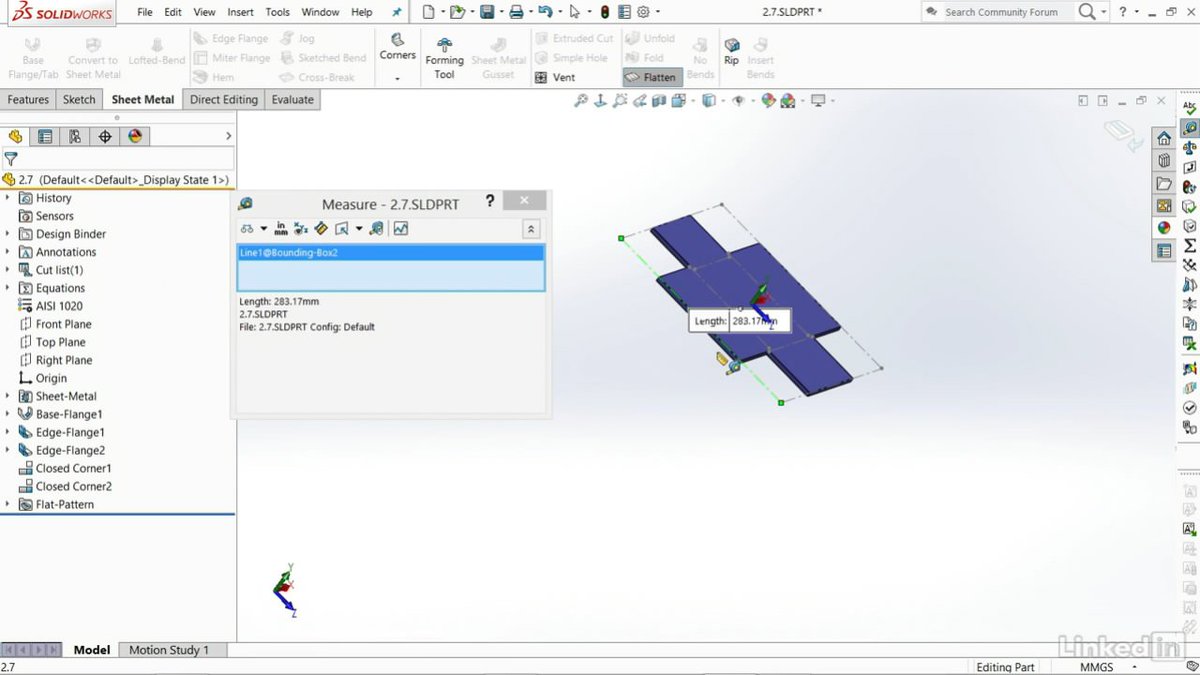 So in the exam, you're more than likely gonna have to download a gauge table, so I'm gonna go over here and click on the desktop, I'm gonna come down here to Exercise Files and chapter two, and 2.7 in this case here and click on open and then now I can select a table and I have two different ones in there right now.
SOLIDWORKS 2017 Premium is powerful solid modeling computer-aided design (CAD) and computer-aided engineering (CAE) program especially for creating 2D or 3D models. It has all the latest designing tools and features that help the designers in designing single components, incredibly complex equipment, or even entire facilities and turn ideas into higher quality products. There are new powerful modeling tools are there in this version. These helps the designers to design faster, easier modeling with fewer picks and clicks.
You can buy solidworks program at low price and other solidworks tutorials.Everything you need to learn what's new, including tech tips, demos, and upcoming product webinars.
---
---