solidworks Sheet Metal calculations using bend deduction
solidworks calculations using bend deduction CSWP Sheet Metal.One bend deduction value does not fit all. In this Video Tech Tip, we'll help you determine the minimum and maximum bend radius for a particular bend using sheet metal features and bend deduction.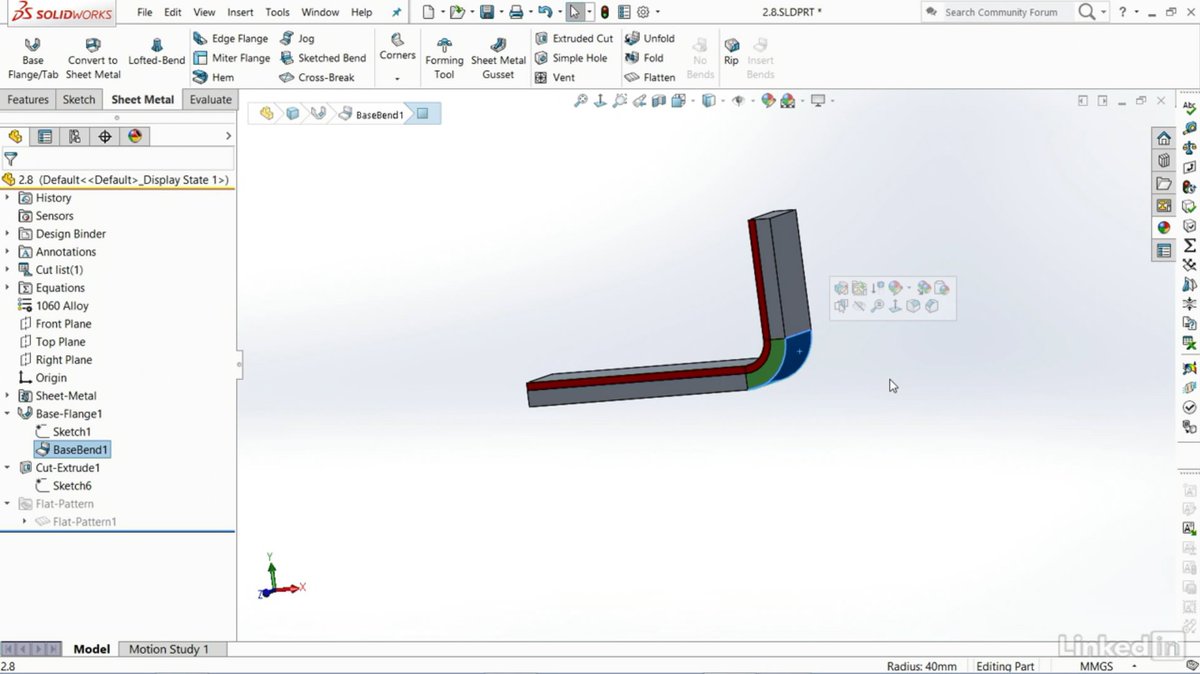 One point we cover in this Video Tech Tip is what to do when you receive an error when trying to flatten your bend that says, "The specified bend deduction value for the given radius and thickness is invalid. Try using a different bend deduction value or use a different bend allowance type."
This error can easily be corrected by setting your bend deduction value to zero, allowing you to successfully flatten your part. Once flattened, we'll explain how to add tangent lines and measure the minimum bend deduction possible using the evaluate feature. From here, you can compare numbers with your original bend deduction value and narrow down the reason for the initial flattening error. After determining your minimum and maximum bend radius, re-fold your part, turn off the tangent lines and move on to your next modeling steps.
SOLIDWORKS 2017 Premium is powerful solid modeling computer-aided design (CAD) and computer-aided engineering (CAE) program especially for creating 2D or 3D models. It has all the latest designing tools and features that help the designers in designing single components, incredibly complex equipment, or even entire facilities and turn ideas into higher quality products. There are new powerful modeling tools are there in this version. These helps the designers to design faster, easier modeling with fewer picks and clicks.
You can buy solidworks program at low price and other solidworks tutorials.Everything you need to learn what's new, including tech tips, demos, and upcoming product webinars.
---
---