solidworks Bending calculations using K-Factor, bend deduction, and bend allowance
solidworks Bending calculations using K-Factor, bend deduction, and bend allowance.
Controlling consistency in sheet metal blank development is one of the key challenges when striving for accurate sheet metal components. In this video we take a look at how to control these settings in our designs and look at how we can automate this process when handling design data from multiple sources.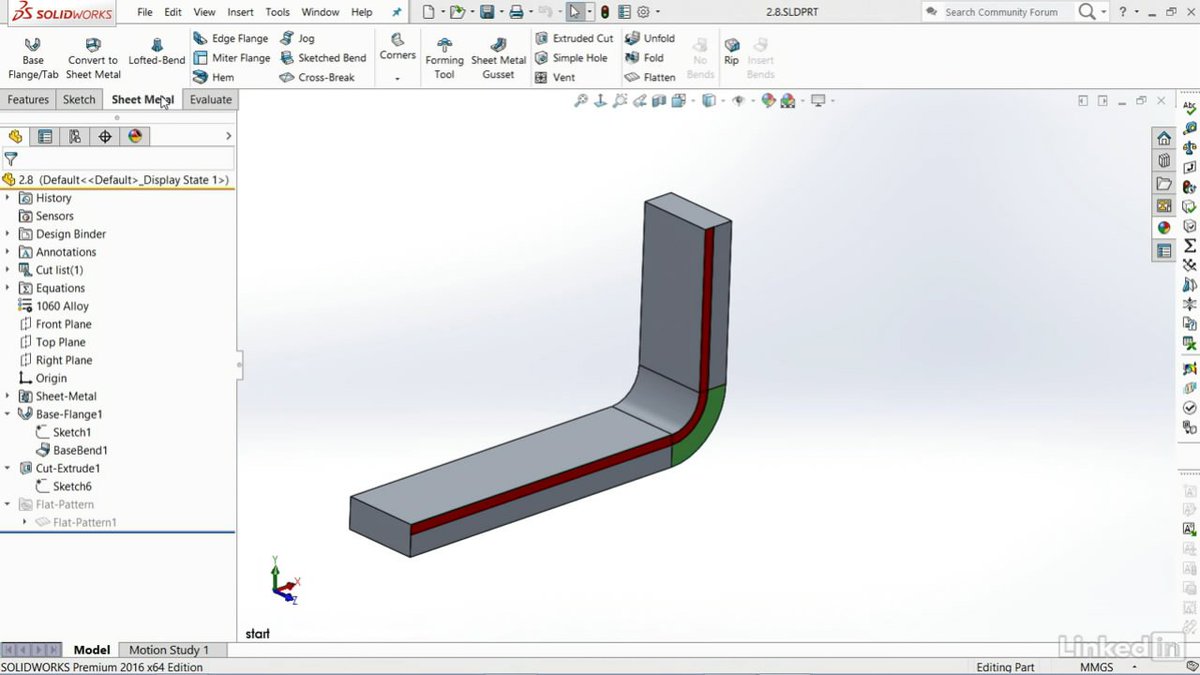 SolidWorks allows you to create three different styles of Bend Tables: Bend Allowance, Bend Deduction, and K-Factor. But, the help file is not much help since it is out of date and talks about the old text file method of creating the tables. The sample tables provided aren't much help either, since they do not use the correct format. So, here's how to create your own bend tables with your bend data.
Create a new table directly in SolidWorks by pulling down the "Insert" menu and picking Sheet Metal, Bend Table, New.
When the Bend table dialog box appears, set the desired units to your normal working units. You may specify the units as: millimeters, centimeters, meters, inches, or feet. I think most of you will be in either millimeters or inches.
Next, select the type of table to what you are going to create (Bend Allowance, Bend Deduction, or K-Factor). This is where the fun begins. Many people use the terms 'Bend Deduction' and 'Bend Allowance' interchangeably. But they are two different things. Take a look at the SolidWorks Help file topic: Bend Allowance and Bend Deduction to see the definitions of these terms. Most of you are used to using a wall chart with bend deductions, even though you call it bend allowance.
Here, we are going to show you how to make a Bend Allowance table.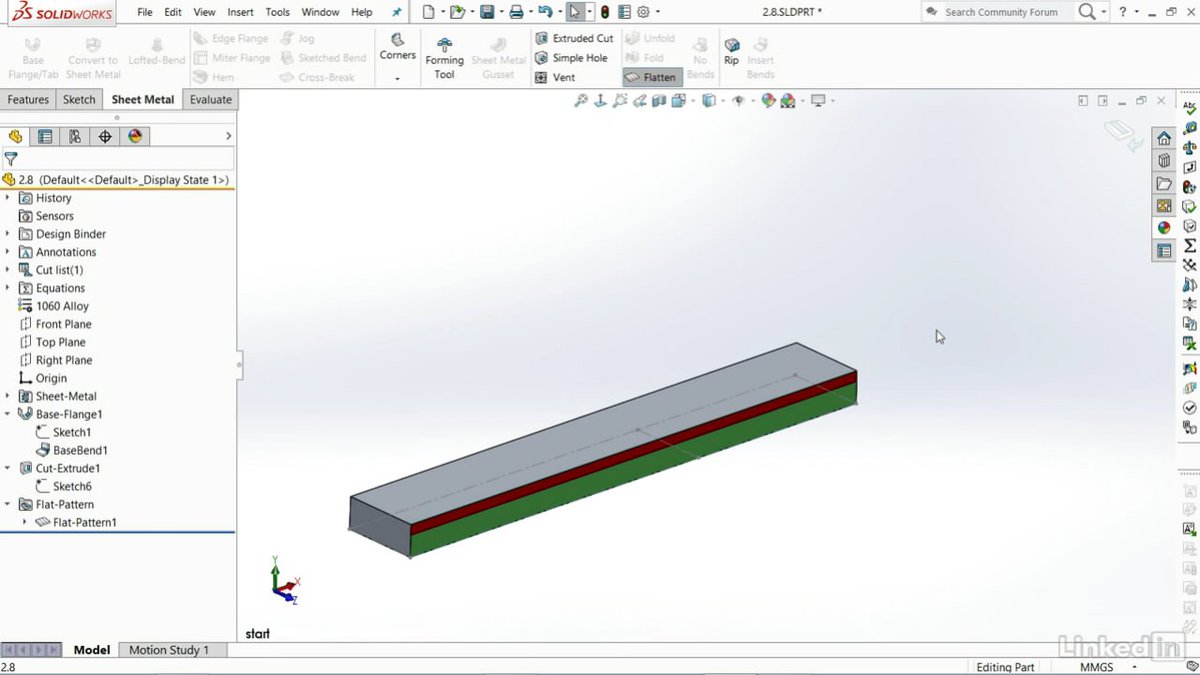 SOLIDWORKS 2017 Premium is powerful solid modeling computer-aided design (CAD) and computer-aided engineering (CAE) program especially for creating 2D or 3D models. It has all the latest designing tools and features that help the designers in designing single components, incredibly complex equipment, or even entire facilities and turn ideas into higher quality products. There are new powerful modeling tools are there in this version. These helps the designers to design faster, easier modeling with fewer picks and clicks.
You can buy solidworks program at low price and other solidworks tutorials.Everything you need to learn what's new, including tech tips, demos, and upcoming product webinars.
---
---