learn solidworks how Hem works Sheet Metal
learn solidworks how Hem works Sheet Metal.
On the sheet metal exam, more than likely, you're gonna see some form of a hem. Let me go through the basics for creating a hem inside a sheet metal. Go over here to sheet metal, click on the hem, which is right here, and come down here and choose an edge The outside edge right here would be just fine. And then go ahead and choose the length of that. Now notice I'm using pretty thick material to illustrate what's gonna happen here. And notice nothing is showing up. So if I were to change this here to maybe like 30, it'll automatically pop up and show you a preview of what's gonna be happening.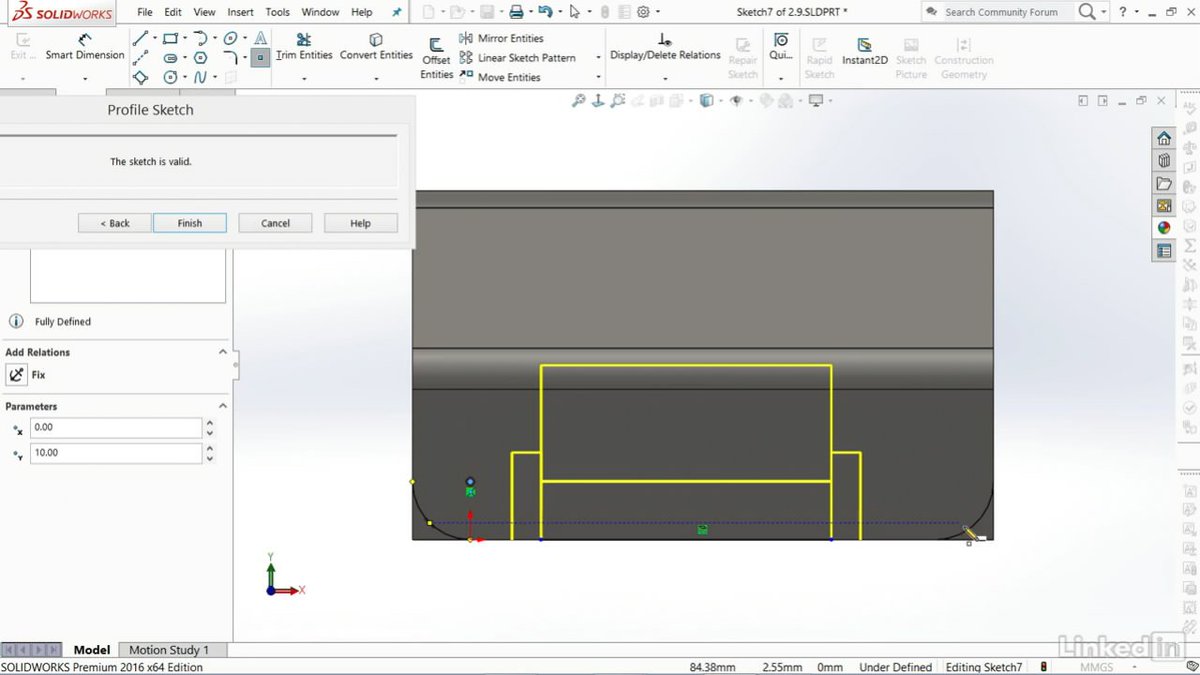 Now take a look at the different types of hem. So you have the option here as this first one here which is a completely flat hem. You can come over here to more of an open hem. You can come over here to a teardrop, and then over here is a roll. So you get different shapes with each one of these different options here. So in this case here I'm gonna use this open hem. I can choose the length of the hem as well as the gap distance here.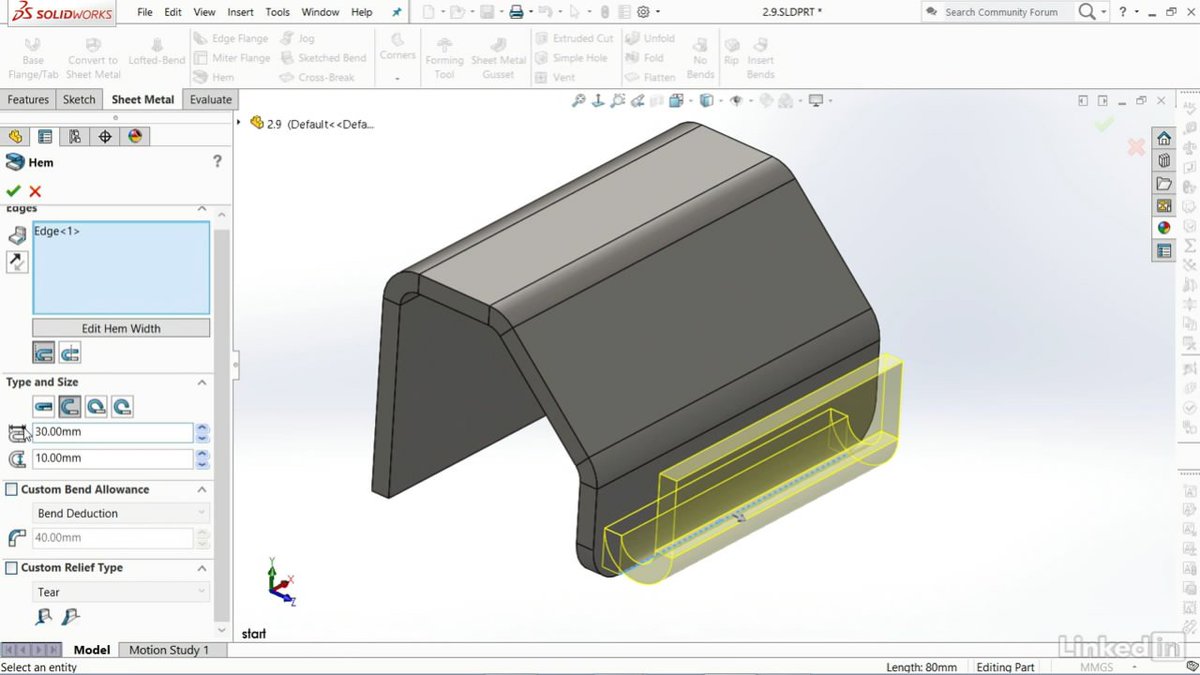 The Hem tool adds a hem to your sheet metal part at a selected edge.
Here are some additional items to note about the Hem tool:
The selected edge must be linear.
Mitered corners are automatically added to intersecting hems.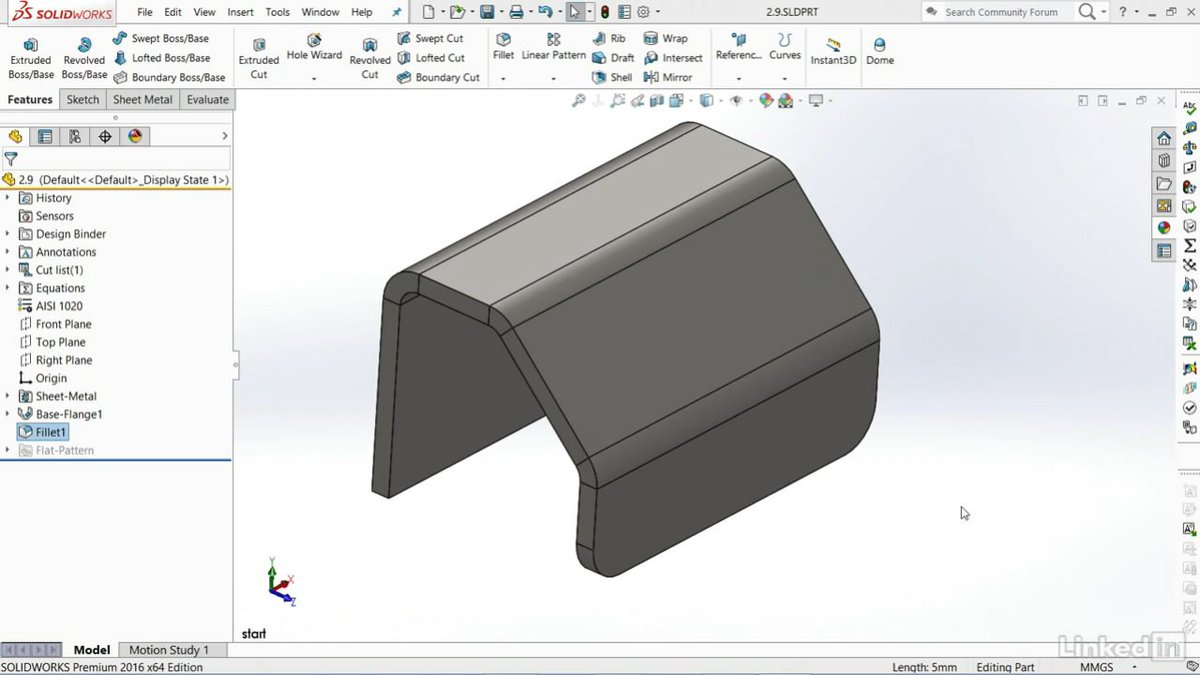 SOLIDWORKS 2017 Premium is powerful solid modeling computer-aided design (CAD) and computer-aided engineering (CAE) program especially for creating 2D or 3D models. It has all the latest designing tools and features that help the designers in designing single components, incredibly complex equipment, or even entire facilities and turn ideas into higher quality products. There are new powerful modeling tools are there in this version. These helps the designers to design faster, easier modeling with fewer picks and clicks.
You can buy solidworks program at low price and other solidworks tutorials.Everything you need to learn what's new, including tech tips, demos, and upcoming product webinars.
---
---