solidworks understanding Jog feature Sheet Metal
solidworks understanding Jog feature Sheet Metal.The Jog tool adds material to a sheet metal part by creating two bends from a sketched line.
Some additional items to note about the Jog tool:The sketch must contain only one line.
The line does not need to be horizontal or vertical.
The bend line does not have to be the exact length of the faces you are bending.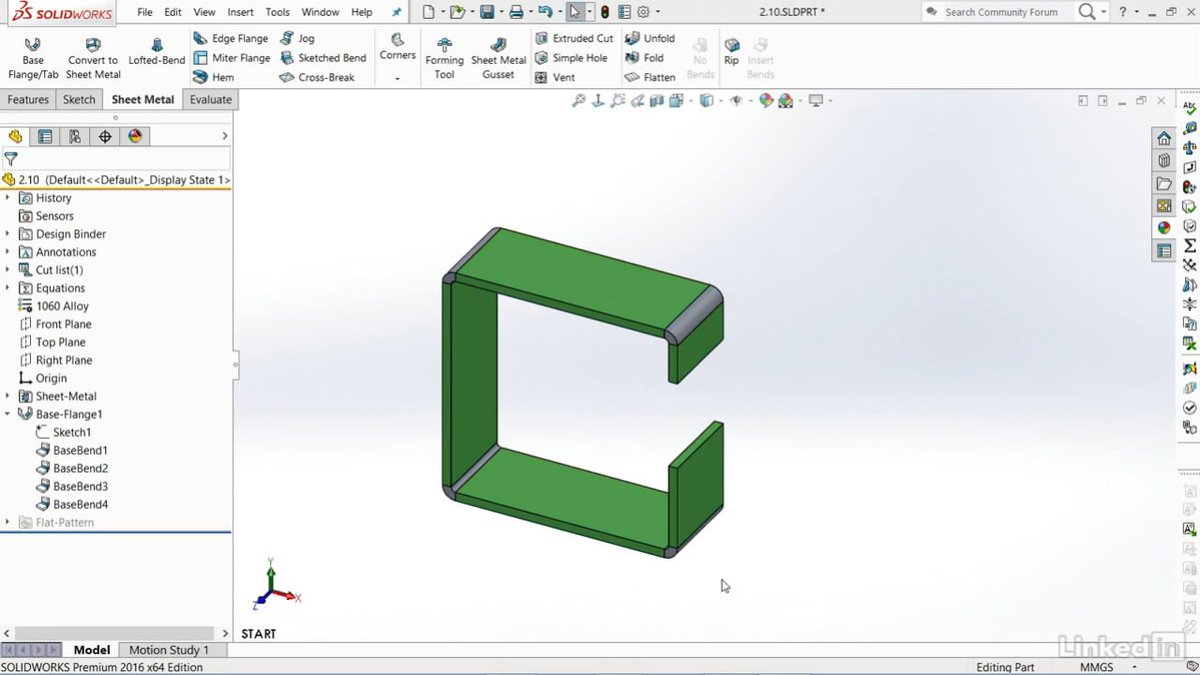 SOLIDWORKS 2017 Premium is powerful solid modeling computer-aided design (CAD) and computer-aided engineering (CAE) program especially for creating 2D or 3D models. It has all the latest designing tools and features that help the designers in designing single components, incredibly complex equipment, or even entire facilities and turn ideas into higher quality products. There are new powerful modeling tools are there in this version. These helps the designers to design faster, easier modeling with fewer picks and clicks.
You can buy solidworks program at low price and other solidworks tutorials.Everything you need to learn what's new, including tech tips, demos, and upcoming product webinars.
---
---