solidworks Jog feature common errors and how it is used Sheet Metal
solidworks Jog feature common errors and how it is used Sheet Metal.In this example I'm gonna be showing you how to create a basic jog feature inside of the sheet metal package. Now the first thing I want to look at is under Sheet Metal you can see we have a Jog tool appear. But before we jump into that tool I wanna create a sketch which is gonna define where that first bend is gonna happen. So let's go ahead and choose this surface right here, start a sketch, and let's go ahead and create a line from one side, all the way over to the other side. Once you have that line in there, let's go ahead and add a dimension from that line up to the top surface there. Type in eight millimeters and now we've got a basic line on that surface.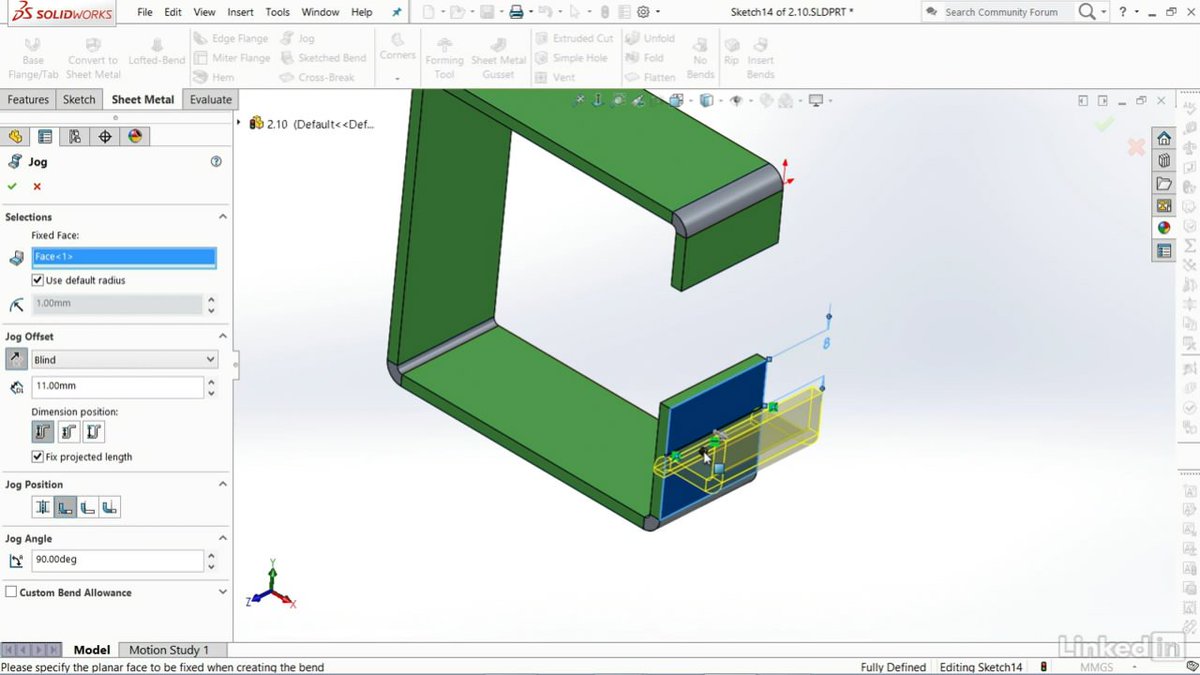 Now jump over to Sheet Metal, click on Jog. And choose a fixed face, which is gonna be this one right here. And automatically I get a preview of my new jog feature, pretty nice. Now I can choose how I would like to create that jog offset, in this case here I'm using blind. I also have these other options here. I can then type in the value here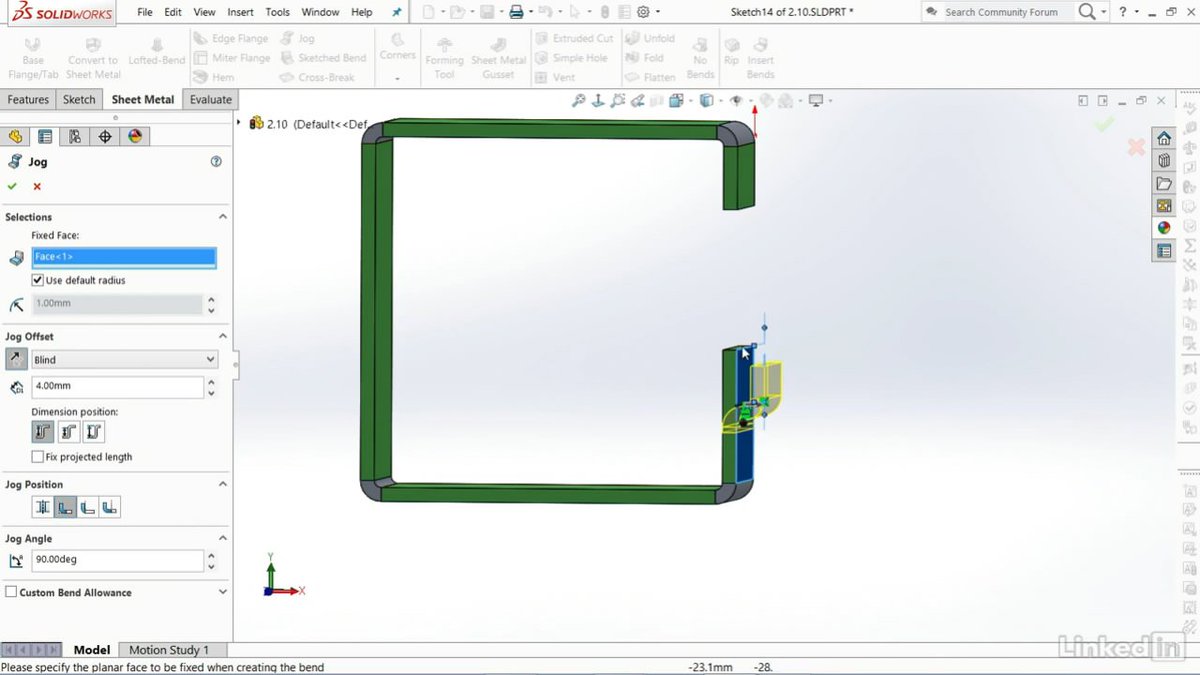 SOLIDWORKS 2017 Premium is powerful solid modeling computer-aided design (CAD) and computer-aided engineering (CAE) program especially for creating 2D or 3D models. It has all the latest designing tools and features that help the designers in designing single components, incredibly complex equipment, or even entire facilities and turn ideas into higher quality products. There are new powerful modeling tools are there in this version. These helps the designers to design faster, easier modeling with fewer picks and clicks.
You can buy solidworks program at low price and other solidworks tutorials.Everything you need to learn what's new, including tech tips, demos, and upcoming product webinars.
---
---