Introduction solidworks Sketched bend feature Sheet Metal
Introduction solidworks Sketched bend feature Sheet Metal.The Sketched Bend works in some respects like half of a jog. It requires the sketch line, and the Fixed Face selection. You define a bend position with the same set of icons that you used in the jog and assign a band angle in the same way.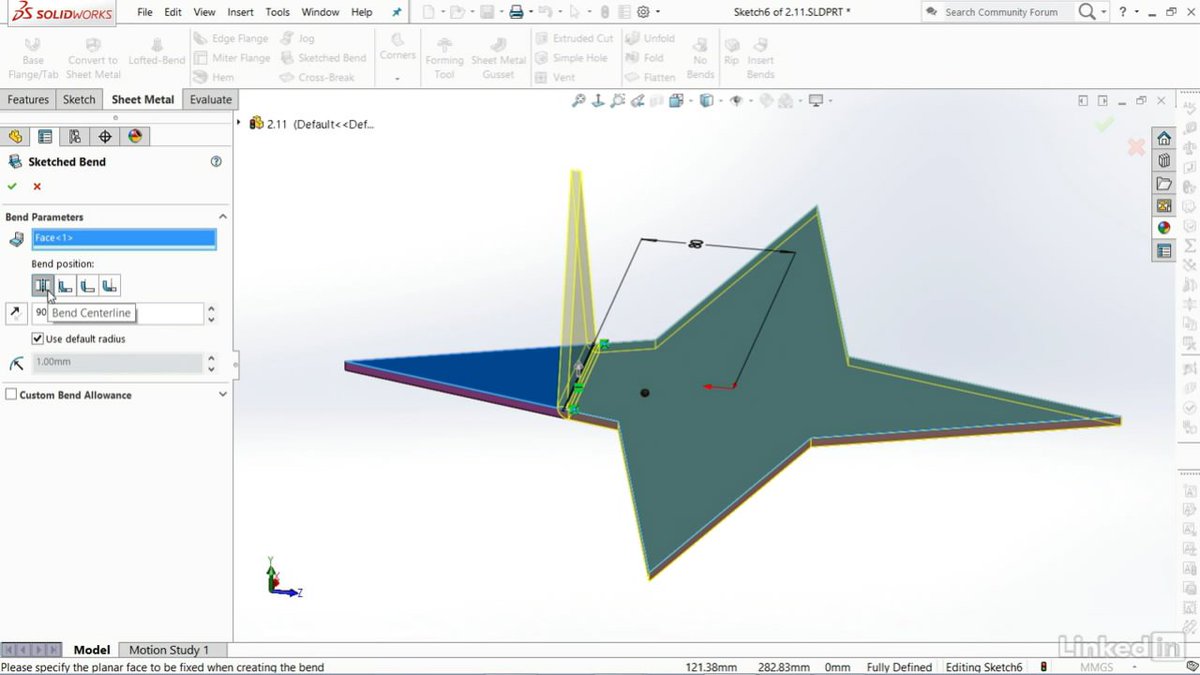 The Sketched Bend is just one of many tools SOLIDWORKS gives us for creating customized bending of your sheet metal part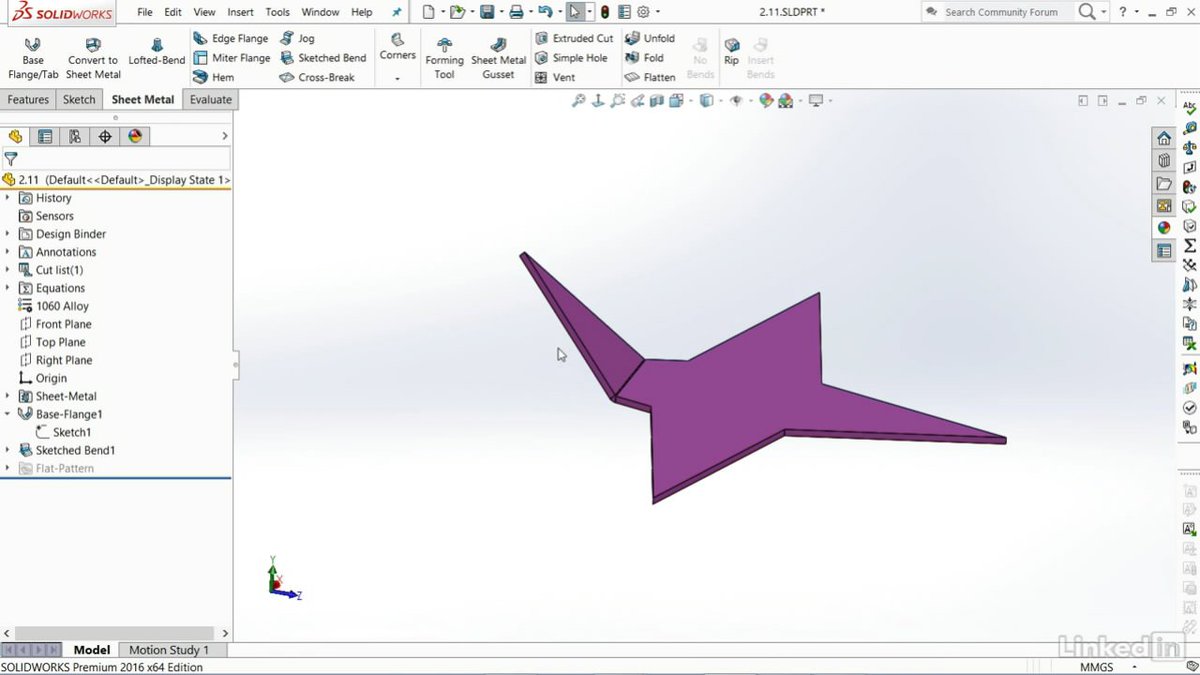 SOLIDWORKS 2017 Premium is powerful solid modeling computer-aided design (CAD) and computer-aided engineering (CAE) program especially for creating 2D or 3D models. It has all the latest designing tools and features that help the designers in designing single components, incredibly complex equipment, or even entire facilities and turn ideas into higher quality products. There are new powerful modeling tools are there in this version. These helps the designers to design faster, easier modeling with fewer picks and clicks.
You can buy solidworks program at low price and other solidworks tutorials.Everything you need to learn what's new, including tech tips, demos, and upcoming product webinars.
---
---