learn solidworks flat pattern command and features
learn solidworks flat pattern command and features.If you're working in sheet metal inevitably you're gonna have to flatten out that part to cut it out of sheet metal so then you can form it up to create your final part. So definitely keep in mind, whenever you're designing anything in sheet metal, you wanna make sure you're flattening out your part to make sure your flat pattern looks correct and is manufacturable. So the flatten command works pretty straight forward. Simply up here under sheet metal you can see here flatten, just go ahead and click on that flatten command and it's gonna go ahead and flatten out your part for you. It's also gonna show you where your bend lines are gonna be. As well are a bounty box are the final sides of your part.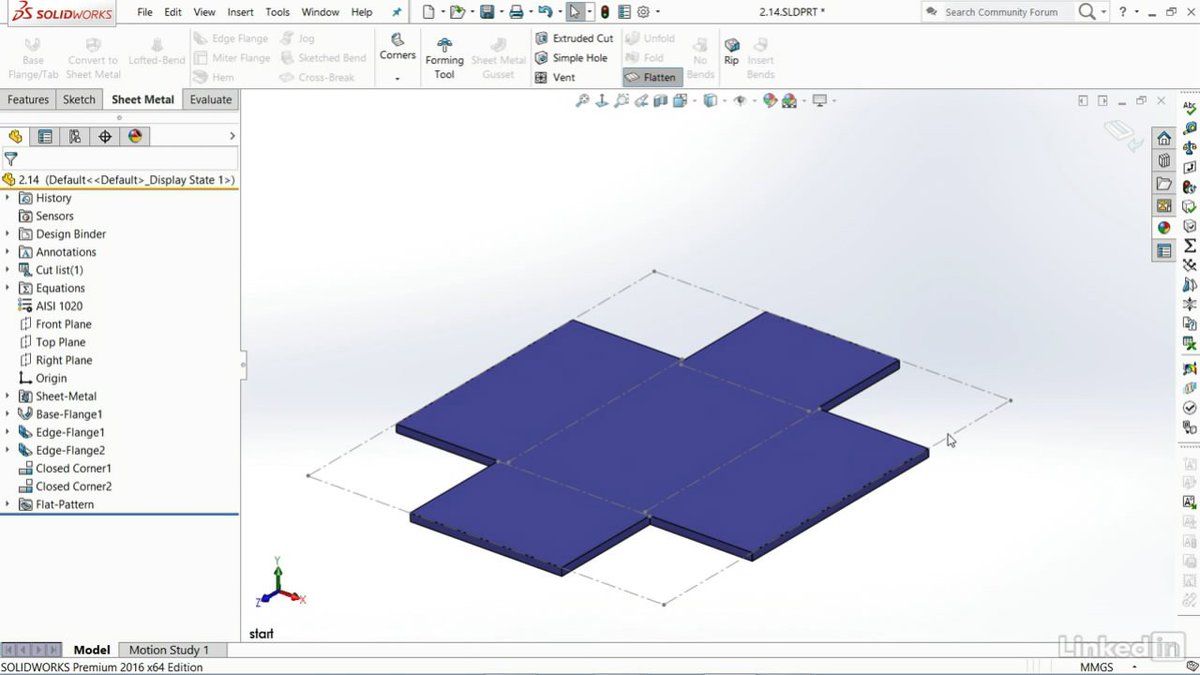 Which makes it really easy to come up here and click on a measurement tool. And figure out how long your part is, or how wide your part is, and so on. Now what you might not know about flatten as well, is you can jump back out of that command right here. You can also go over here to flat pattern, click on the tool down, and here's the flat pattern here.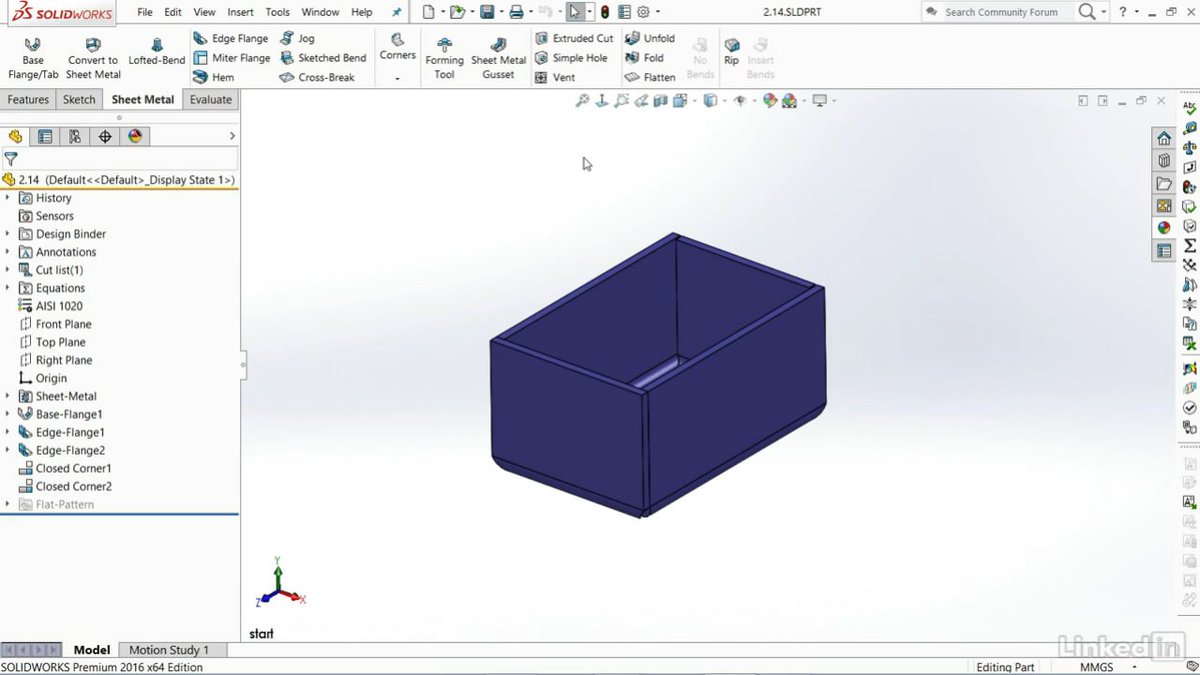 SOLIDWORKS 2017 Premium is powerful solid modeling computer-aided design (CAD) and computer-aided engineering (CAE) program especially for creating 2D or 3D models. It has all the latest designing tools and features that help the designers in designing single components, incredibly complex equipment, or even entire facilities and turn ideas into higher quality products. There are new powerful modeling tools are there in this version. These helps the designers to design faster, easier modeling with fewer picks and clicks.
You can buy solidworks program at low price and other solidworks tutorials.Everything you need to learn what's new, including tech tips, demos, and upcoming product webinars.
---
---