solidworks Modeling a sheet metal part from a drawing and building parts from them
solidworks Modeling a sheet metal part from a drawing and building parts from them.In this example, I'm gonna go through the method that I use for creating a part based upon a drawing that you're gonna download or you're gonna see on the testing client for the sheet metal exam. Over here you can see I have the sample exam opened up, and this is the first question here. You can see I've got an A, B, and C dimension on this sheet metal part, so let's go ahead and start this over here on the right-hand side. So I have them both opened up in the same screen. More than likely, you're probably gonna be using a dual monitor setup so you can have test questions on one screen and SOLIDWORKS full screen on the other; but in this case here, we have to fit it all on one screen.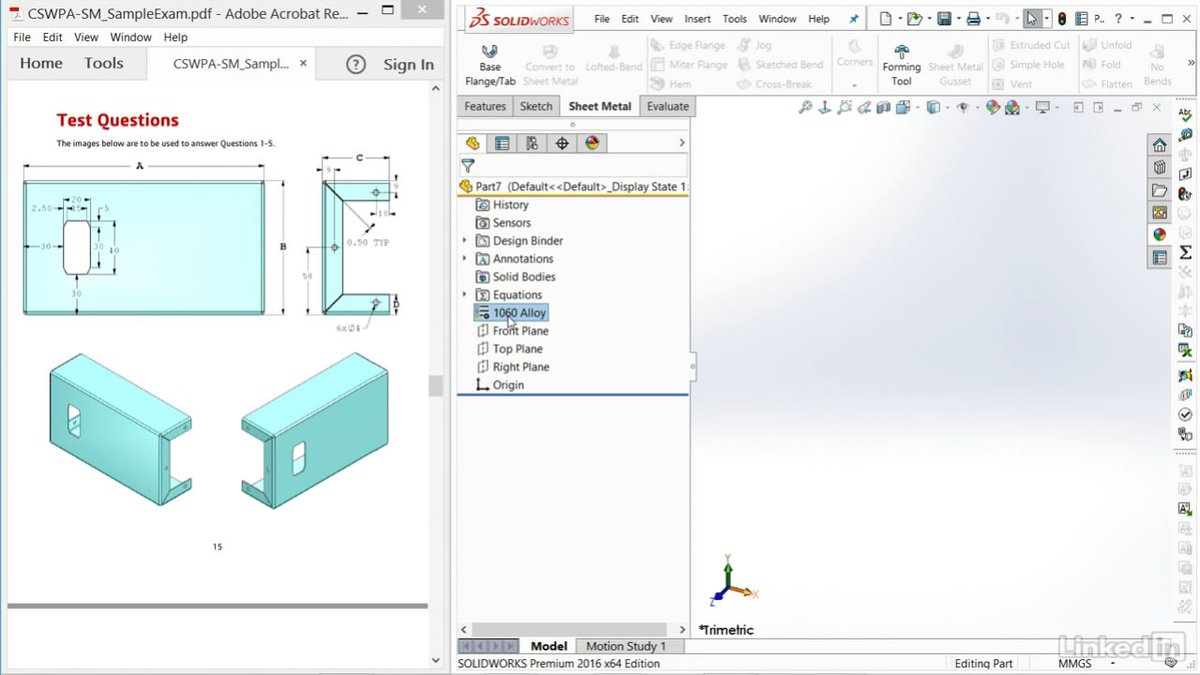 So it might be a little bit cramped, but hopefully you'll be able to follow along. Up here I'm gonna click on New. Over here I've got a bunch of default templates. I definitely recommend installing some of these templates, especially these first two right here, into your SOLIDWORKS installation so you can easily grab them when you're starting parts.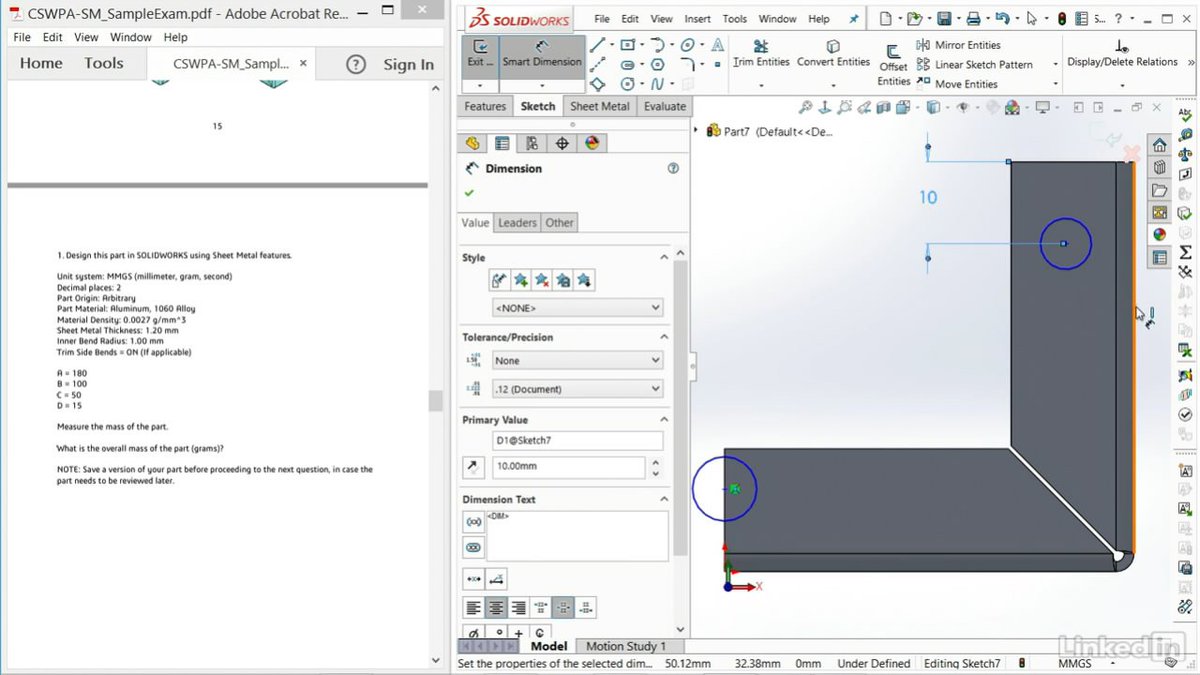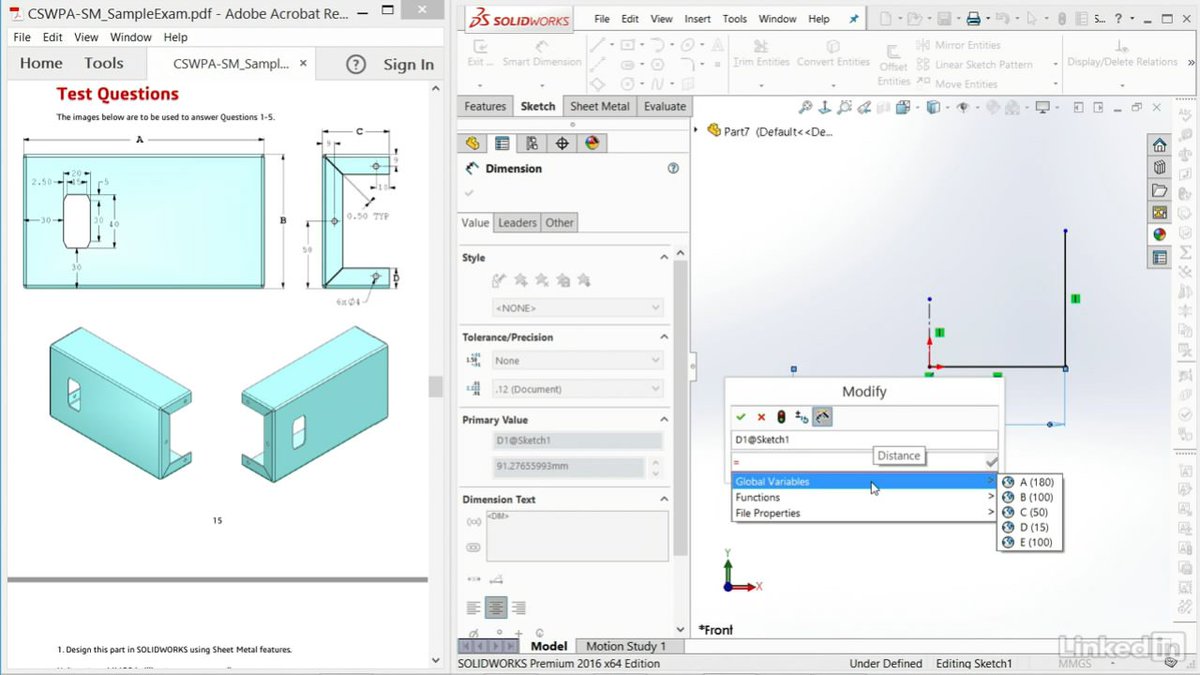 SOLIDWORKS 2017 Premium is powerful solid modeling computer-aided design (CAD) and computer-aided engineering (CAE) program especially for creating 2D or 3D models. It has all the latest designing tools and features that help the designers in designing single components, incredibly complex equipment, or even entire facilities and turn ideas into higher quality products. There are new powerful modeling tools are there in this version. These helps the designers to design faster, easier modeling with fewer picks and clicks.
You can buy solidworks program at low price and other solidworks tutorials.Everything you need to learn what's new, including tech tips, demos, and upcoming product webinars.
---
---