solidworks how to work with dimensions equations to update parts
solidworks how to work with dimensions equations to update parts.Question number two of the sample exam asks us to update some of the equations and dimensions on this part, and then weigh it out. So in this case here, you can see we have a A of 200, a B of 110, a C of 40, and a D of 18. If I go over here to my equation toolbar open that up I see the A, let's go ahead and change that one to 200. And you can see why this is really handy to be able to easily change these equation values and just type in a new value here.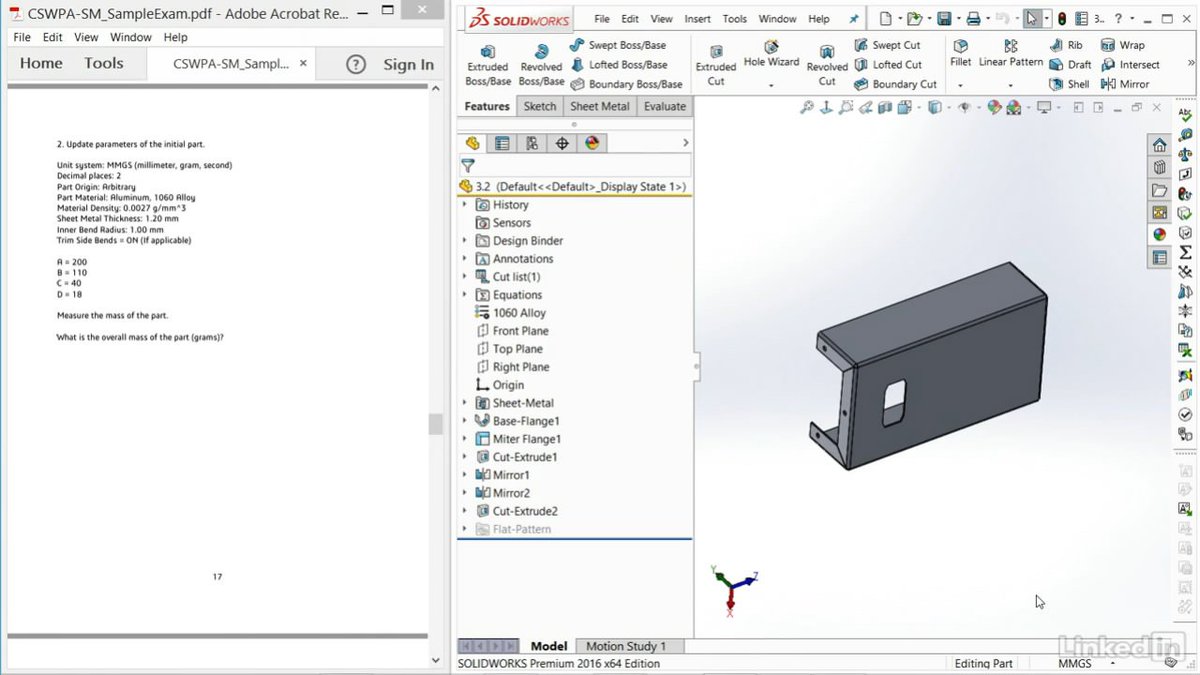 So highlight that out. That's gonna be 110. Forty. And then 18. Okay. Once those are changed, go ahead and click Okay. Come up here and rebuild the document. I'm gonna go ahead and expand that out all the way. So now I have my new modified part. Everything automatically updated because everything is linked to those equations. So that's why you definitely want to make sure that you establish those equations in the beginning because most of these exam questions build upon each other.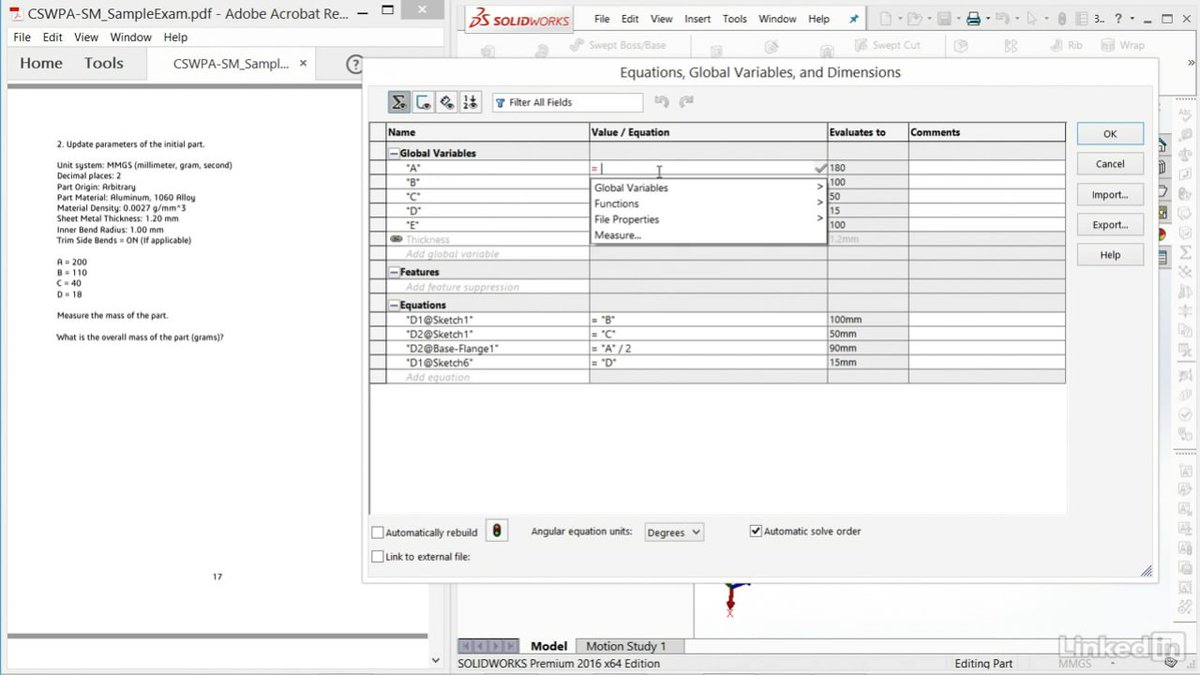 And then most of the time I'm gonna take one existing part and keep modifying it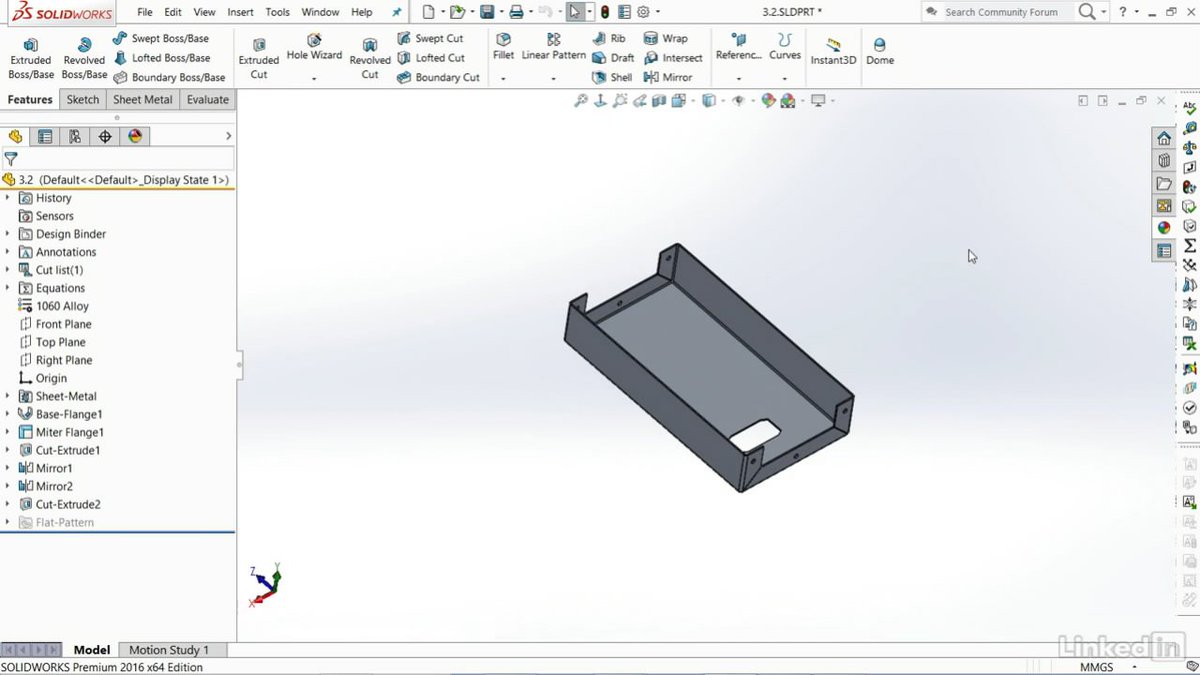 SOLIDWORKS 2017 Premium is powerful solid modeling computer-aided design (CAD) and computer-aided engineering (CAE) program especially for creating 2D or 3D models. It has all the latest designing tools and features that help the designers in designing single components, incredibly complex equipment, or even entire facilities and turn ideas into higher quality products. There are new powerful modeling tools are there in this version. These helps the designers to design faster, easier modeling with fewer picks and clicks.
You can buy solidworks program at low price and other solidworks tutorials.Everything you need to learn what's new, including tech tips, demos, and upcoming product webinars.
---
---