solidworks create flat patterns with the correct K-Factors
solidworks create flat patterns with the correct K-Factors.Question number three of the sample exam asks us to modify the equation values one more time, and then flatten out the part and assign a K value of .4. So, let's go over here to the equations. One more time let's change these values. So, for question number three, let's type in 180. Come down to the next value here, which is the B value, which is gonna be 100. Come down to the next value here, and it's gonna be 50. And then, 15 for the last one there.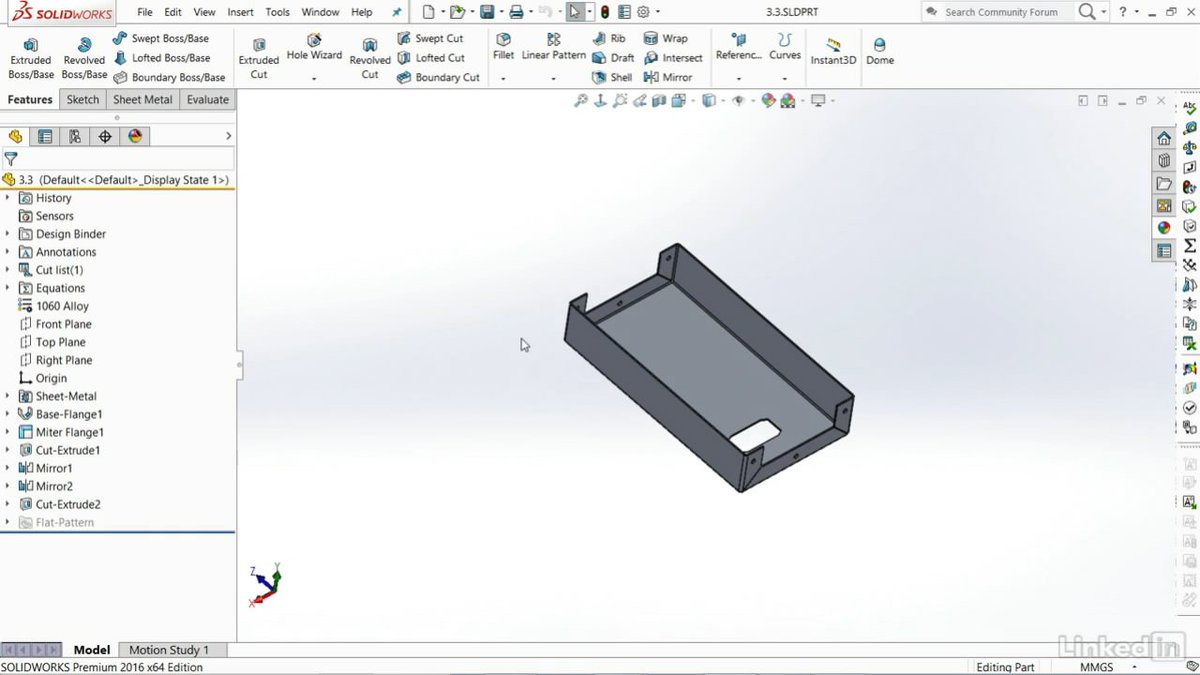 Fifteen. Click okay. Let's go ahead and rebuild the part. And now, we wanna come over here to the sheet metal feature. Right-click on that and click on edit feature. As far as the bend radius and thickness, it's 1 millimeter bend radius, and a 1.2 millimeter sheet metal thickness. And now, down here at the K factor, we need to change that value to being .4. Click on okay. Now our part automatically updates. Let's rebuild just for good measure. And now, let's go ahead and flatten out that part. So, I'm gonna go over to sheet metal, click on flatten, and there's my flat pattern.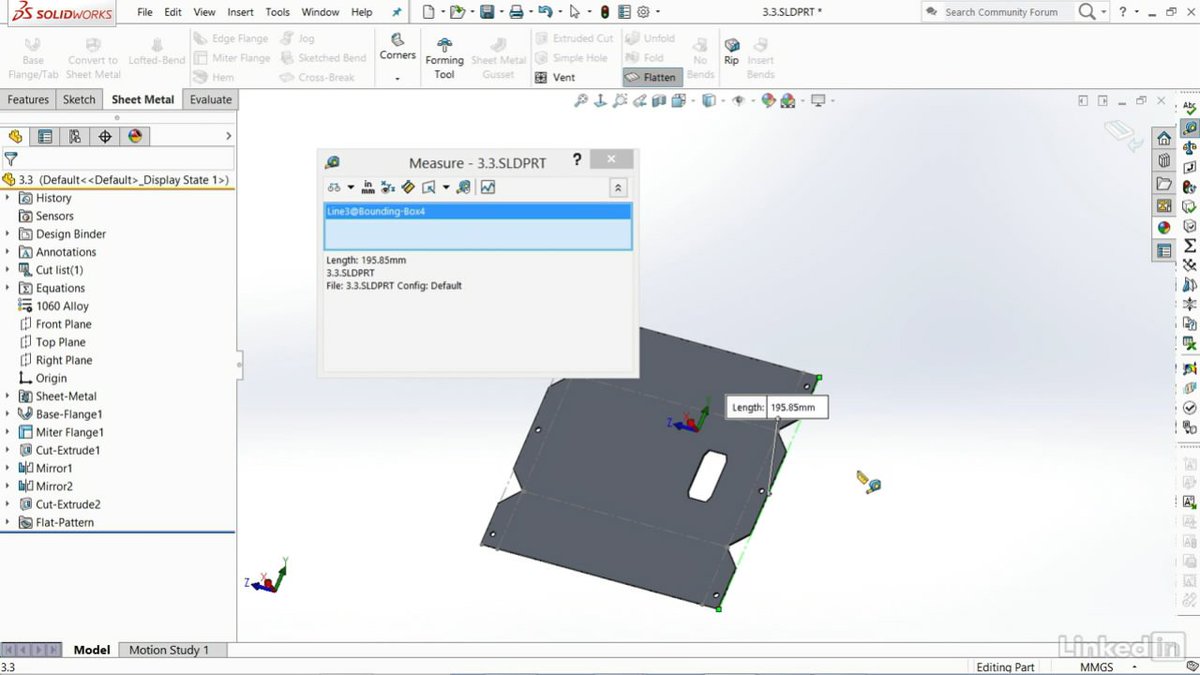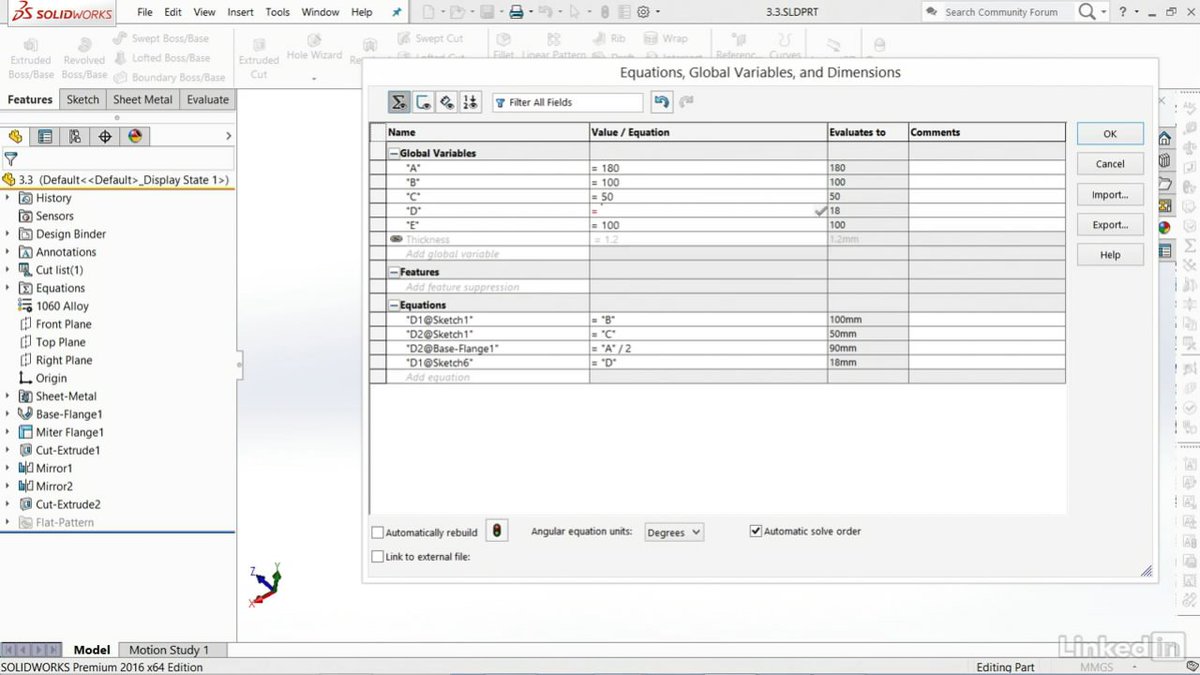 SOLIDWORKS 2017 Premium is powerful solid modeling computer-aided design (CAD) and computer-aided engineering (CAE) program especially for creating 2D or 3D models. It has all the latest designing tools and features that help the designers in designing single components, incredibly complex equipment, or even entire facilities and turn ideas into higher quality products. There are new powerful modeling tools are there in this version. These helps the designers to design faster, easier modeling with fewer picks and clicks.
You can buy solidworks program at low price and other solidworks tutorials.Everything you need to learn what's new, including tech tips, demos, and upcoming product webinars.
---
---